For patients with COPD, the challenges are vast. There are ways to slow COPD with early treatment. That's why it's important to consider the most immediate things someone suffering from COPD can do to slow the progression of the disease. In general, the first four steps to take are as follows: avoid or quit smoking, make exercise a priority, achieve a healthy weight, and develop better breathing techniques.

Learning how to effectively cope with the disease in ways that can mitigate symptoms will have an overall positive effect on your psychological well-being and lifestyle.
Exercise Is Essential
Sitting on the couch is not an option with COPD. You must exercise in order to improve breathing so that you can cope with limitations. Whether you're admitted to a skilled nursing facility for pulmonary rehabilitation as an inpatient or you participate as an outpatient, you will be taught how to exercise and improve your physical fitness without risking shortness of breath. Your oxygen level, blood pressure, and heart rate should be monitored as you exercise. Any person with COPD should keep emergency tools close by, for example, an inhaler or even portable oxygen, plus a phone or remote panic button.
This type of treatment has momentum: as you get more physically fit, shortness of breath usually becomes less of a problem, allowing you to continue to increase physical activity.
During pulmonary rehabilitation, you'll have access to an exercise physiologist, physical therapist, and other exercise specialists to help you develop and master your exercise program. Additionally, you'll be taught how to continue your exercise program at home once you are discharged.
Exercise has an important link to managing another symptom of COPD—anxiety. When you exercise, you release "feel good" hormones called endorphins, which naturally boost your mood. As you continue, you should also feel better simply because you see yourself getting stronger.
Anxiety-Related Challenges
It's quite natural for COPD sufferers to struggle with anxiety as they manage the symptoms of the disease. The decline in oxygen levels that occurs with breathlessness triggers a stress response in the body. That stress response typically makes breathing even more difficult, which causes greater anxiety and can quickly become a dangerous cycle.

In a person who has COPD, frequent episodes of breathing difficulty can even cause the suffocation response to become overly sensitive, prompting frequent bouts of anxiety or chronic underlying anxiety. Then, even small changes in the environment, such as a strong odor, or everyday minor stresses, like feeling rushed, can trigger the suffocation reaction.

It's easy to see how all of this can take a severe toll on a person's health and quality of life; however, with coping techniques, COPD patients can practice learning to control anxiety on a daily basis. "Breathing retraining" can help, which is learning how to gain control of breathing during episodes of breathlessness with breathing techniques, such as pursed-lip breathing. Using such techniques can slow breathing, help keep airways open longer, and promote relaxation, easing breathlessness, and the feelings of panic that come with it.
The Role of Diet in Controlling Shortness of Breath
You might be surprised to learn that diet can have a formidable impact on this lung disease. Treating breathlessness from COPD can be more problematic with overweight patients, and many work with a nutritional therapist. In these cases, a COPD diet plan will include nutrients that promote healthy breathing, fight infection, and help the patient maintain a healthy weight. COPD patients must also eat enough calories to manufacture the energy needed to prevent any weakening of pulmonary muscles and the diaphragm. Check out this list of nutritional guidelines to keep in mind: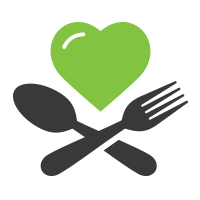 Reduce oxidative stress – Calcium and vitamin D are essential additions to a COPD diet, but so are carbs, healthy fats, and protein. Adhering to a balanced menu has an influence on the production of carbon dioxide, or the waste product that is emitted when a person exhales. If too much carbon dioxide accumulates, a COPD patient can begin to feel weak or sick.
Seek nutrient-rich calories – COPD patients must exert more energy when they breathe. Therefore, the muscles that are used for breathing generally need 10 times more calories than what is usually required. A healthy diet also fights infections that often affect the COPD patient.
Keep track of your weight – Patients are advised to keep track of their weight about two times a week or every day if they are taking a diuretic. Any unexplained weight loss or gain should be reported to the doctor immediately.
Get plenty of calcium and vitamin D – Nutrients such as calcium and vitamin D can alleviate symptoms of COPD. Since most COPD patients usually develop osteoporosis in their later years, the use of these two nutrients should always be incorporated into the diet.
Incorporate high-fiber foods – Fruits, vegetables, cooked legumes and whole grains in the form of bran, pasta, rice, and cereal are vital to a COPD meal plan. The COPD patient's goal should be to eat at least 20 grams of fiber daily. Since fiber is the part of plant food that cannot be digested, it assists in moving digested foods through the GI tract. In addition, fiber helps control blood glucose and has proven to be effective in reducing cholesterol levels, too.
Avoid certain foods – Patients should avoid overeating, since doing so can also cause breathlessness. By the same token, foods that cause bloating should be avoided, such as extra spicy foods or fried foods. Sodium should be limited, too. If too much salt is consumed, the COPD patient can find it harder to breathe.
Ways to Help Yourself Breathe Easier
Coping with COPD will always come down to breathing easier. To achieve this means taking good care of yourself and keeping your environment as free as possible of irritants. Here are seven ways that you can begin to take back your health and experience better breathing. Use this checklist as a guide:
Breathing exercises – Techniques like pursed-lip breathing can help you gain control when you are gasping for air, slowing your breathing to allow more efficient movement of air into and out of your lungs. Other methods like diaphragmatic breathing, or belly breathing, can help strengthen your breathing muscles, making every day breathing less of a chore. A pulmonary therapist or pulmonary rehab program can provide lessons in using these techniques.
Learn relaxation techniques – Many pulmonary therapists and rehab programs offer instruction in relaxation techniques, or you can engage a counselor or instructor on your own. These may include breathing exercises as well, all designed to counter anxiety that can accompany COPD.
Keep dust down – Keeping your environment free of dust, dirt, and pet hair can reduce airway irritation, lessening wheezing, and coughing.
Use gentler cleaning products – Harsh cleansers, such as bleach or strong disinfectants, can irritate your bronchial passages and lungs. Using mild, natural household cleaners aids in minimizing everyday symptoms.
Avoid exposure to pollution and fumes – This should go without saying, but if you are currently smoking, stop and avoid second-hand smoke. Keep an eye on the air quality reports and stay inside when pollution is high. Avoid backyard barbecues, indoor fireplaces, and wood-burning stoves. Leave painting to someone else, and stay out of the house when painting is being done to avoid the irritating fumes. Ask loved ones and co-workers to limit use of strong perfumes or air fresheners.
Eat differently – Digestion consumes both energy and oxygen, so eating a big meal can make you weak and tired by restricting the movement of the diaphragm, making you work harder to breathe. Reduce these by eating four to six small meals per day instead of three large ones.
Exercise – As aforementioned, exercise is invaluable. A well-crafted exercise plan can actually help your body use oxygen more efficiently. It's best to work with a doctor about fitness plans or see a physical therapist with experience working with COPD patients.
By taking such measures, seeing your doctor regularly, and carefully following a treatment plan, you can learn to manage your symptoms and improve your quality of life.