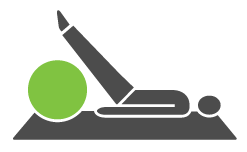 Short-term inpatient rehab might be recommended as the best option for your recovery and rehabilitation under certain circumstances. For example, if you have suffered a serious injury or have had joint replacement or other complex orthopedic surgeries, inpatient rehab is a good option for you. In such cases, the intensive therapy and comprehensive care that rehab centers offer might be best for addressing your aftercare and rehabilitation needs to ensure that you can make your best – and safest – possible recovery.
If you are rehabilitating from a significant cardiovascular event, such as a heart attack or stroke, or have chronic health conditions that may complicate recovery from an injury or illness, staying in an inpatient facility might be wise. Under such circumstances, the close medical monitoring and comprehensive, multidisciplinary care offered in this setting is probably necessary to ensure the safest and most successful recovery.
Perhaps you live alone and an acute medical incident or degenerative disease – arthritis or osteoporosis, for example – has created significant impairments that make it impractical or unsafe for you to be immediately responsible for your own care. A stay in an inpatient rehab program can be just what you need to regain functional ability and/or learn to work around those impairments before you return home.
Perhaps your recovery and rehabilitation is time-sensitive due to obligations at work or home. Using an intensive inpatient rehab program can speed your progress, and meeting all your daily needs – meals, medications and care management – can free your time and energy to focus on your recovery. This can go a long way toward minimizing the time it takes to get back on your feet.
These are just a few examples that can make an inpatient rehab stay your best option as you recover from an illness or medical incident. If you are unsure about whether you are in need of this level of care, your healthcare providers or hospital discharge planners can help you figure things out to your best advantage.


How Inpatient Rehab Physical Therapy Can Help Several Conditions
An essential part of your recovery, inpatient rehab physical therapy can help many conditions, particularly these five.
Joint Replacement Recovery
For joint replacement therapy, inpatient rehab provides an option for a faster and more complete recovery. It can also reduce the risk for post-surgery complications and injuries by offering support throughout the recovery and rehab process.
Stroke Recovery
Based on guidelines from the American Stroke Association, inpatient rehab physical therapy provides the best possible environment for recovery from a stroke.
COPD
For help maintaining or improving lung capacity for those who have COPD, an inpatient rehab environment can provide a safe, medically supervised environment for patients to gradually increase their exercise tolerance with the help of physical therapy professionals.
Arthritis Management
Many people living with arthritis have benefited from inpatient rehab therapy. Through intensive physical therapy, patients can improve their strength and flexibility with muscles surrounding the affected joints.
Heart Attack Recovery
An inpatient program can serve as way for cardiac patients to recover more fully before returning home. Specifically, for heart attacks, patients are in a safe, medically supervised environment so that they can recover, regain strength, and learn heart-healthy exercises to reduce their risk of another cardiac event.


Joint Replacement Therapy at an Inpatient Rehab Center
If you're planning a joint replacement in the near future, planning for your recovery is an important step in the process. The care and therapy you receive following the procedure might be just as important as the surgery itself.
An inpatient rehab center treatment program could be a key step to recovering fully and quickly. A few benefits of inpatient care include:
More intensive therapy and treatment
Comprehensive care and support
Reliable access to rehabilitation staff, equipment, and facilities
An inpatient rehab center can also relieve some of the household tasks you typically might worry about such as grocery shopping, errands, meal preparation, cleaning up, and laundry.


Inpatient Rehab for Stroke Recovery
If you're considering inpatient or outpatient therapy for stroke recovery, there are a few options to evaluate before making a decision.
Outpatient treatment programs typically include an initial evaluation to assess therapeutic needs and then a treatment plan. From there, patients will typically need to go to one to three hour therapy sessions several times each week.
An inpatient treatment program is more intensive. Patients will check in to a short term rehab program, are evaluated by a team of specialists, who then recommend a treatment plan for their stay.
Beyond determining which option is right for a patient, there are also stroke rehabilitation guidelines. These guidelines state that stroke survivors typically benefit the most from rehabilitative care from a multi-disciplinary team. In addition, a minimum of three hours of therapy each day has also proven most effective for stroke rehabilitation.
Ultimately, the decision to pursue outpatient or inpatient rehab is up to the patient and their family and how much assistance they will need to recover to the best of their ability.


Why Inpatient Treatment is Needed for Cardiac Care
Inpatient treatment may be needed when someone experiences a cardiac event. Whether it's a planned surgery or an event such as a heart attack, there are a few reasons it can be more beneficial than outpatient rehab.
First, there may be a need for close medical supervision and care. Once a patient leaves the hospital, they might not be ready to return to everyday life again. Inpatient cardiac care provides a safe and supportive environment in which to recover.
Surrounded by specialists, patients are able to go through the recovery process with 24/7 assistance.
This help comes in the form of a multidisciplinary team of cardiac care/rehabilitation professionals, including physicians, nursing staff, physical, occupational and speech therapists, psychologists, dietitians and care coordinators.
If you're not sure whether or not inpatient care is right for you, it's best to follow the recommendation of your doctor or healthcare team. If your doctor has made a recommendation for inpatient rehab, chances are it's a good idea to at least consider.


How Inpatient Care Can Be Beneficial
There are four key reasons that inpatient care can be beneficial for managing your recovery. Discover if these reasons align with your recovery needs.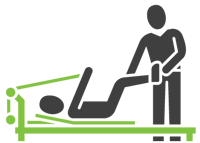 Easier recovery management
An inpatient short term rehab program provides you or a loved one with the professional care needed. This means your recovery can be the focus, while specialist can help with areas like wound care, medication management, and more.
Comprehensive, efficient, and highly coordinated care
In addition to the ease of an inpatient program, it also provides patients with a physician-led, multidisciplinary team of rehabilitation specialists. This means that all of your recovery is happening in one place and the staff can effectively communicate with one another.
Faster, more complete recovery
Through an inpatient short term rehab program, you'll find a level of care that many outpatient programs lack. In addition to comprehensive care, you'll also receive more intensive rehabilitative therapy. For example, patients in an outpatient program may see a therapist for about 30 minutes to an hour, 1-3 times per week. In comparison, in an inpatient program, patients receive a minimum of 3 hours of therapy on a daily basis.
Safety
Lastly, safety is another major factor with inpatient rehab. When released from the hospital, patients might be better but not necessarily ready to take care of themselves yet – which is why inpatient care is an ideal solution to prepare them to head back home.


Critical Inpatient Services
In addition to the quality of care, there a few critical services patients receive when they enter an inpatient rehab treatment program. The following are an essential part of the recovery process:
Evaluation and treatment by a multidisciplinary team of rehabilitative specialists
Intensive rehabilitative therapy
Specialized rehab programs and care services for specific conditions
Around-the-clock care, assistance, and support